The Road Symposium
The largest entrepreneurial symposium of the southern Netherlands is back!
Monday, April 25th, 2022
19:00 - 21:30 online
On April 25th, the Academic Business Club will organize the 15th edition of The Road Symposium. This is the largest symposium on entrepreneurship of the Southern Netherlands, organized by and for students. It is an evening event focused on entrepreneurship with the main goal to stimulate entrepreneurship. Sign up now for a free ticket!
More information
What is the key to success of the Netherlands' greatest entrepreneurs? Under the guidance of the chairman of the day, top entrepreneurs will tell their story. Afterwards we will hold a panel discussion in which you can also get involved!
The show will be full of interaction so that you as a viewer can be right in the middle of the action from your own home. Tickets are free and the event will be streamed online from the Tilburg high-tech studio, First Impression. So sign up here for your free ticket and get inspired!
The Road Lustrum III: Entrepreneurship Across the Border.
Join us for the first-ever English-spoken edition of The Road Symposium, the largest entrepreneurship symposium in the southern Netherlands. The founders of three of today's hottest companies will share their stories of expanding their businesses across borders.
Listen to the inspiring stories of the founders of renowned companies, followed by the opportunity to submit your questions for the Q&As. The chairman of the day will moderate the event and then lead the panel discussion where speakers will discuss statements, answer questions and share opinions related to entrepreneurship.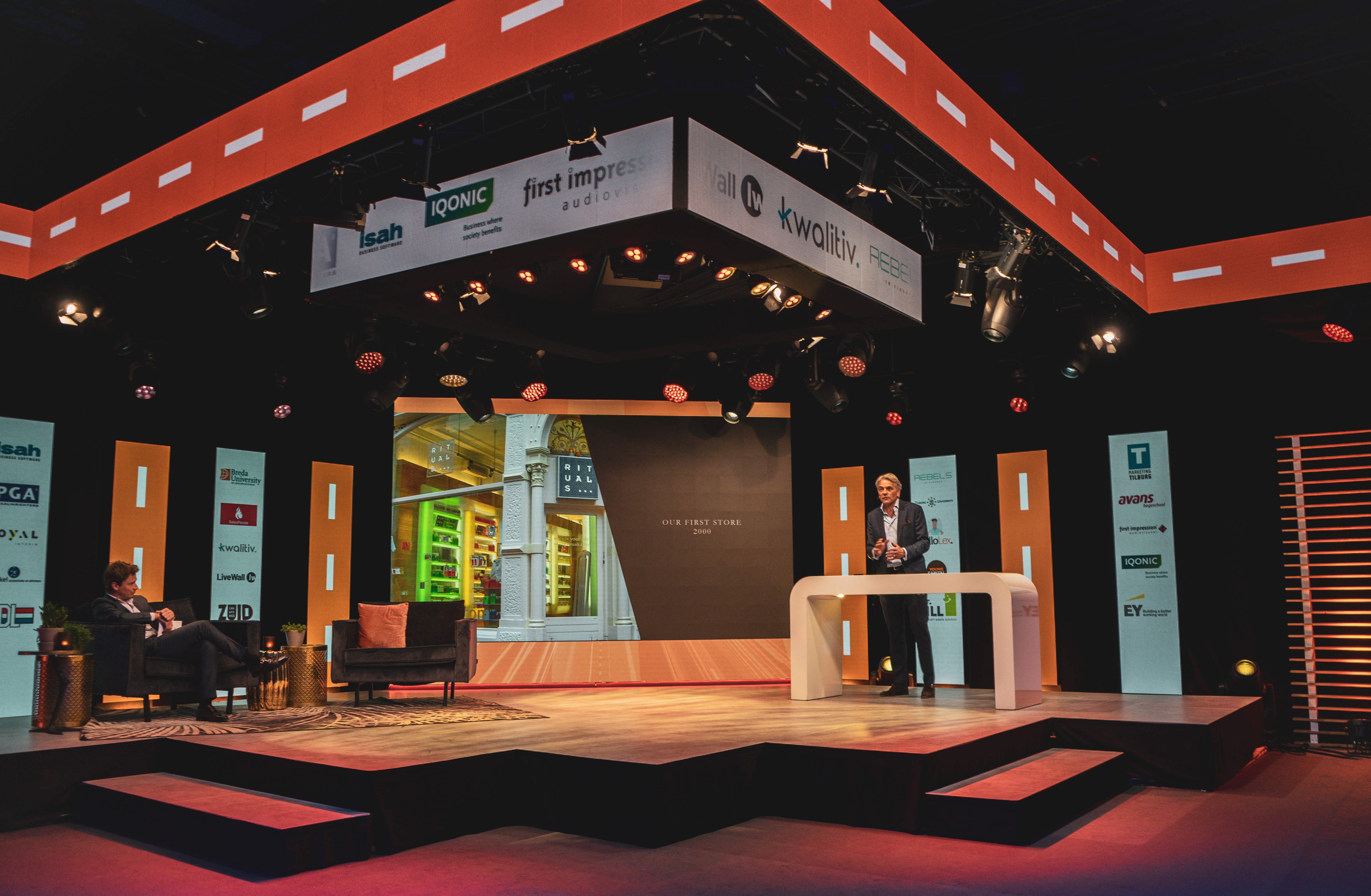 Speakers
Tie up your hottest sneakers, bring out your prettiest jewelry and order your ticket now for the Road Symposium!